Our Products
Helping you turn your treasure into a beautiful focal point in your home or office is why we strive to provide our customers with selection and creative service. We treat every piece of art work with the same care as if it were our own. Conservation and quality are the reason we have repeat customers who regularly refer others to our store.
Frame Selection
Our selection of wood and metal frames are sure to please your creative thoughts. With new products and new colours even traditional metals are now offering creative profiles. Take a few moments to look over our samples as you begin the creative process of framing your treasure.
Mat & Glass
When your framing needs include mats, our colour selection of Conservation Cotton mats are there for your framing, whether you choose single, double or triple mats.
We are sure to have the mat colours and textures to fill your needs. We are here to help you pick mats, understand the types of glass, and finish your cherished piece.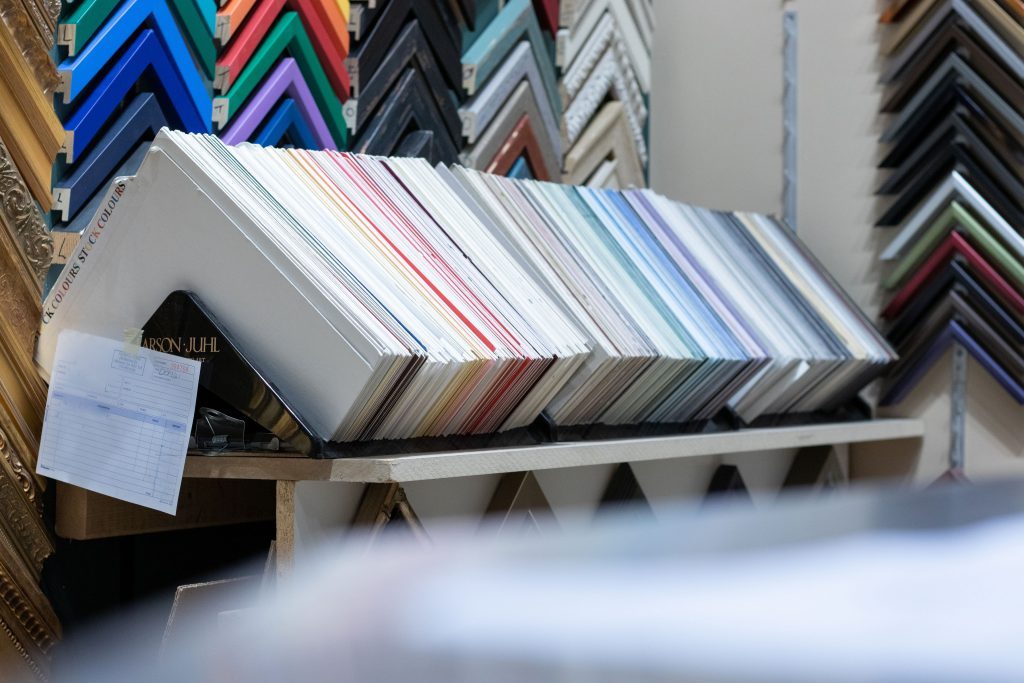 Standard Frames & Mats
Standard size mats and frames are also available at the store. View the selection in the store as we are always adding more in response to the comments and requests of our customers. Our suppliers are also with us to help with pricing when multiple frames are needed in standard sizes.
Float Frames
We carry a large inventory of standard size float frames to fit your canvas needs. There is a variety of sizes and depths and we can custom order if your size is not available.
Canadian Collection
At Frames by Verne, we have a selection of over 50 frame choices that support all Canadian businesses. We are always looking for more ways to support Canadian businesses so keep an eye out for new additions.